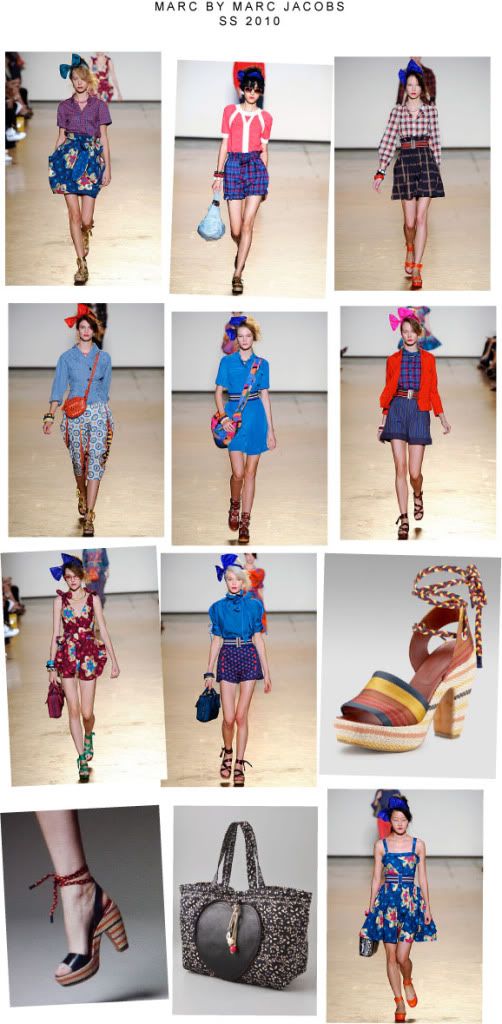 I realize the next few words are going to sounds crazy, especially coming from me, but the first time I saw the Marc by Marc Jacobs S/S 2010 collection I thought, "Wtf. I could never wear this shit".
But after a trip to Holts this evening, and seeing the amazing blue flowered dress (pictured last), I get it. In the RTW world, I would wear that dress with my hair down, sans the massive bow, and with a pair of nude coloured ankle strap sandals (though the red ones are pretty cool). I'll definitely be waiting for that dress to hit the reduced rack. I can shell out the money for a good handbag, but not for a $560 cotton dress. (Sorry Marc.)
Now talk to me about those Blue Leather Rope Sandals (last row). Drool! He did something similar years ago when I never thought I'd own anything Marc Jacobs. I'll have to grab them as soon as they're available.
::: Nathalie