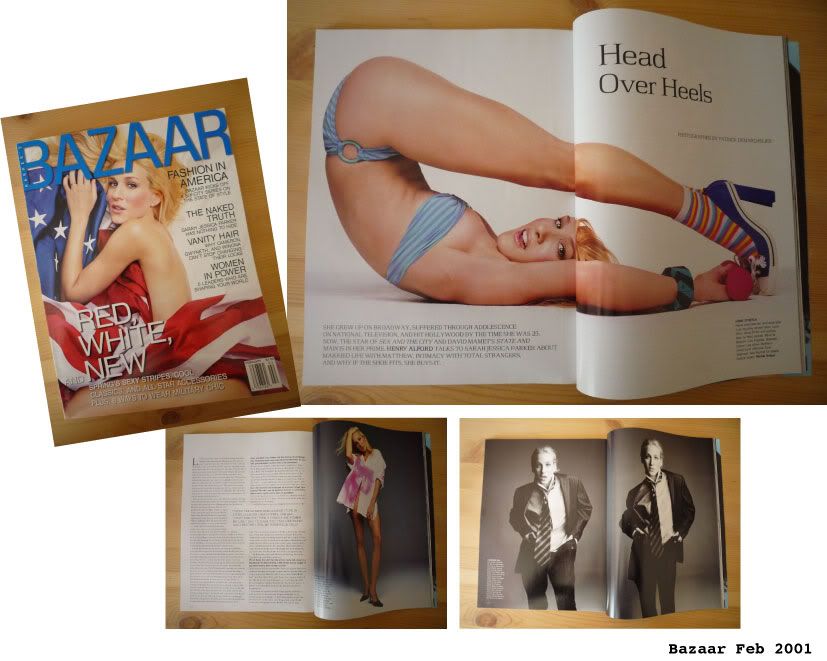 I google searched pictures of celebrity hairstyles last week and came across the above picture of Sarah Jessica Parker, the one with her legs swung over her head.
I was in college at the time the Bazaar issue came out and remember being fascinated at how fit she was. The Patrick Demarchelier shot also inspired my next project, I was in the graphic design program, a Marc Jacobs shopping bag which featured the feet of SJP in these striped socks and blue Marc by Marc Jacobs pumps. Inspiration got me an 8/10. Hmm.
Two years later SJP was featured in W magazine. Though not particularly fond of the styling in this Michael Thompson shot, I appreciate how fab and fit she still was just six months after giving birth to her first son, James.
::: Nathalie