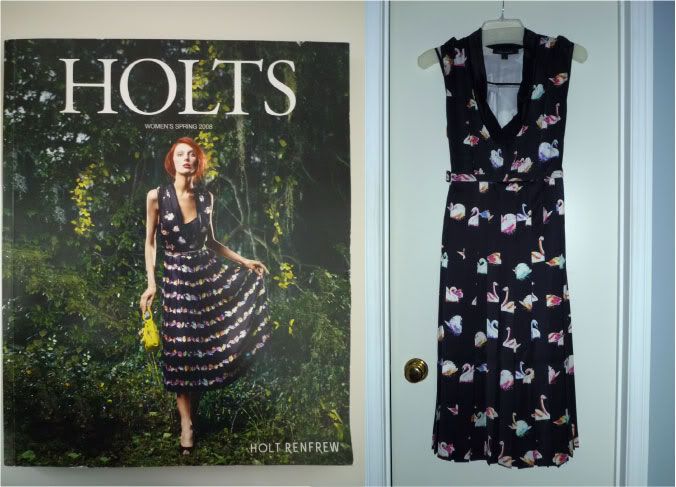 It was last year that I was sitting at my mum's kitchen table when my brother stopped by with the Spring '08 issue of
Holts
magazine. I fell in love with the cover look instantly. It epitomized personality and grace and my idea of the perfect little black dress.  
Fast forward to this past March. The Marc Jacobs sale listed on
Gilt.com
 included that dress. The cost, a fraction of the original $2,400 price tag. I bought it of course with my brother in-laws 2010 nuptials in mind. Unfortunately since then, he has decided to have a casual beach front wedding (in Sarnia, ON). Hmm... so much for planning ahead. I'll be looking forward to the next gala or fancy party instead.
Interestingly enough,
Outnet.com
is currently stocking the swan dress for 50% off. The price listed on Gilt was still significantly less expensive. 
If you're not already signed up to Gilt, I would highly recommend doing so. Here's a
personal invitation
if anyone needs it. 
::: Nathalie